Leadership                                                                    

Sarah Boone, MSW



Chief Executive Officer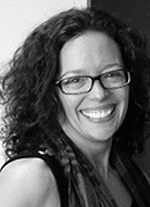 Sarah Boone, MSW brings a wealth of direct service and leadership experience to her role as CEO of Extraordinary Families. Since 2001, Sarah has dedicated her professional life to serving children, youth and families involved in the child welfare system as a Child Protective Services Social Worker, Treatment Foster Care Therapist, Clinical Supervisor and Director of Policy & Programs. Sarah possesses a unique perspective and personal passion for this work as a foster and adoptive mother. As a single parent, Sarah fostered six children and ultimately adopted her three sons. Sarah credits her foster parenting experience, intimately learning from her sons about the challenges they faced and witnessing their resilience as the driving force in her leadership role at EF to improve the daily lives and long-term outcomes of children and families involved in the foster care system in LA County.
Kayla Wright, Ed.D.

Director of Programs

Kayla has deep knowledge of working with families and assisting children and youth in their physical, psychological, and educational goals, having held a variety of leadership positions in the child welfare field over the past 12 years, including as Program Director for Alliance Human Services, Program Administrator for three locations at Children's Way Foster Family Agency, and as a Supervising Social Worker at Homes of Hope Foster Family Agency and at Wings of Refuge Foster Family Agency. Prior to foster care, Kayla worked in higher education as an academic advisor and counselor. She completed her Doctorate in Education at Fielding Graduate University, Santa Barbara, CA, where she wrote her dissertation on the barriers youth in foster care face with entering 2- and 4-year colleges. She completed her Master's in Clinical Psychology at Antioch University, Marina Del Rey, CA.
Barnaby Murff

Director of Philanthropy & Community Relations

Barnaby joined Extraordinary Families in March 2016 but has been working in the nonprofit sector since 1998. Supporting missions that promote empowerment and improve the quality of life for children and families has been the cornerstone of her work, serving such organizations as The Music Center, The Colburn School, LA Plaza de Cultura y Artes, and most recently the Los Angeles Neighborhood Land Trust. Barnaby's background guiding institutional advancement focuses on building strong and lasting relationships with foundations, corporations, partners, and key stakeholders, as well as expertise in board development and communications.
In addition to her career with social benefit organizations, Barnaby spent time helping new mothers through labor and delivery as a doula. She holds a Bachelor of Arts in Art History from the American University of Paris.
Robert Ortiz Jr., MBA
Director of Operations

With a Master of Business Administration, from the University of Redlands and a Bachelor of Arts in English from the University at Albany, State University of New York, Robert brings to the agency over eight years of nonprofit experience in operations management; program development and evaluation; and grant writing, management, and reporting. Prior to joining Extraordinary Families, Robert served as the Foundations Director for the Salvation Army in Long Beach, CA, the Assistant Director of Program Development for the Volunteers of America Los Angeles, and the Community Development Director for the United States Veterans Initiative. He also served in the U.S. Army in support of Operation Iraqi Freedom ('06-07). Among many things, he has been responsible for overall organizational integrity to ensure compliance with regulations, provided oversight of database maintenance to ensure accurate reporting, and has played a key role in securing crucial and impressive funding from multiple sources to provide housing, employment, and hunger assistance to individuals and families in need. 
Professional Staff
Adoption Supervisor
Jill Rosenberg, MSW
Adoption Social Workers
Bianca Adelman, MSW
Emily Goldberg, MSW
Lyndsey Mahoney, MSW
Megan Pitsios MSW, LCSW
Foster Care Supervisor
Amanda Silvers, MSW
Foster Care Social Workers
Christina Casillas, MSW 
Erin Fennell, MA
Eileen Lopez, MSW
Erica Madrid, MSW
Andria Saenz, MSW
Jessica Wilson, MSW
Foster Care and Adoption Assistant
Andrea Gonzalez, BA
Family Support Specialist
Christina L. Pon, MS
Family Recruitment Specialist
Drew Dickson, BA
UP4Youth Program Manager
Isaac Casas, BA
UP4Youth Program Coordinator
Marco Contreras, BA
Special Projects Coordinator
Bonnie Sharpe, MSW

Coordinator of Strategic Initiatives & Policy
Lilian Conover, MPP
Office Administrator
Mark Zipoli, BA
Intake Administrator
Marta Valle,  AA
Office Assistant
Daniela Lopez
Staff Accountant
Joe Udeochu, MBA