Leadership                                                                    

Sarah Boone, MSW


Chief Executive Officer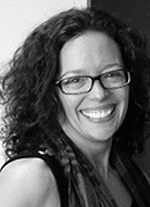 Sarah has over 13 years of child welfare experience. Her expertise from her prior work as both a Clinical and Adoptions Supervisor, together with the extensive trainings she has developed and facilitated for Child Protective Services' Social Workers, informs her current role as Chief Executive Officer.
Further, Sarah's work in child welfare is greatly influenced by her experience as a foster parent and the proud adoptive parent of her three sons, whom she adopted as teenagers from foster care.
Sarah received her Bachelor of Social Work from University of Montana and her Masters of Social Work from New Mexico State University, where she was awarded the Mike Watts Outstanding Leadership Graduate Fellowship.



Janet Marinaccio, MA


Chief Operating Officer
Janet brings nearly 20 years of nonprofit experience to her role at ExtraordinaryFamilies. A seasoned nonprofit leader with local and national recognition for her expertise in workforce development services for veterans, youth and people with disabilities, she most recently served as Vice President of Workforce & Career Development at Goodwill Southern California. There, she oversaw $20 million of government and privately funded initiatives serving those with the most significant barriers to employment, including foster youth.
During her tenure with Goodwill Industries International, she provided consultative services and capacity building training to dozens of Goodwills throughout the US and Canada. In so doing, she helped them develop and implement program strategies, create integrated fundraising plans, and develop program evaluation/outcomes management plans.
Janet joined ExtraordinaryFamilies in 2014. She holds a Bachelor's Degree in Education from Niagara University, a Master's degree in Psychology/Child Therapy from Phillips Graduate Institute, is a Career Development Facilitator Master Trainer and was a 2009-2010 Aspen Institute Sector Skills Academy Marano Fellow.
Barnaby Murff
Director of Philanthropy & Community Relations

Barnaby joined Extraordinary Families in March 2016, bringing over 15 years' experience in the nonprofit sector. Supporting missions that promote empowerment and improve the quality of life for children and families has been the cornerstone of her work, serving such organizations as The Music Center, The Colburn School, LA Plaza de Cultura y Artes, and most recently the Los Angeles Neighborhood Land Trust. Barnaby's background guiding institutional advancement focuses on building strong and lasting relationships with foundations, corporations, partners, and key stakeholders, as well as expertise in board development and communications.
She holds a Bachelor of Arts in Art History from the American University of Paris.
Kimberly Sutton, LMFT
Foster Care and Adoption Director
Eager to help children and families, Kimberly became a foster care social worker after graduating from the University of Southern California with a Master's Degree in Marriage, Family and Child Counseling. In addition to her duties as a social worker and supervisor, she provided therapy to children and youth who were victims of sexual abuse.
Kimberly works tirelessly to recruit, train, and support families who wish to foster and/or adopt children from the foster care system. She is inspired each day by the strength and resilience of the children and families she had the privilege of working with. Prior to her work in child welfare, Kimberly worked as a Sign Language Interpreter and Tutor at the National Center on Deafness. She holds a Master's degree in Marriage and Family Counseling from University of Southern California, is a licensed Marriage and Family Therapist and holds a B.A. in liberal studies from California State University Northridge.
Professional Staff
Adoption Supervisor
Bianca Adelman, MSW
Adoption Social Workers
Emily Goldberg MSW, Michigan State University
Megan Pitsios MSW, USC
Foster Care Supervisor
Amanda Silvers, MSW
Foster Care Social Workers
Christina Casillas  MSW, USC
Erin Fennell  MA, Pepperdine University
Eileen Lopez MSW, Columbia University of Social Work – New York
Lyndsey Mahoney  MSW, California State University-Northridge 
Beryl Varner MSW, Southern Connecticut State College
Foster Care and Adoption Assistant
Leslie Chavarria BA, California State University-Northridge
Family Support Specialist
Christina L. Pon MS Marriage & Family Therapy, Fuller Theological Seminary
UP4Youth Program Manager
Isaac Casas, BA, Criminology and Spanish, University of New Mexico
Special Projects Coordinator
Bonnie Sharpe MSW, California State University-Chico

Coordinator of Strategic Initiatives & Policy
Lilian Conover  MPP, USC
Office Administrator
Mark Zipoli  BA, QUNY
Intake Administrator
Marta Valle  AA, PCC
Office Assistant
Daniela Lopez